Halifax, MA Tree Removal Services
Halifax, MA is a southeastern Massachusetts town located in Plymouth County. Located just a few towns away from our office in Stoughton, you can count on seeing our bright orange trucks in Halifax from time to time! With strong agriculture in the town of Halifax, there are many trees within the town. If you are interested in learning more about the tree services we can provide to the Halifax community and how our team can help your property, keep reading below!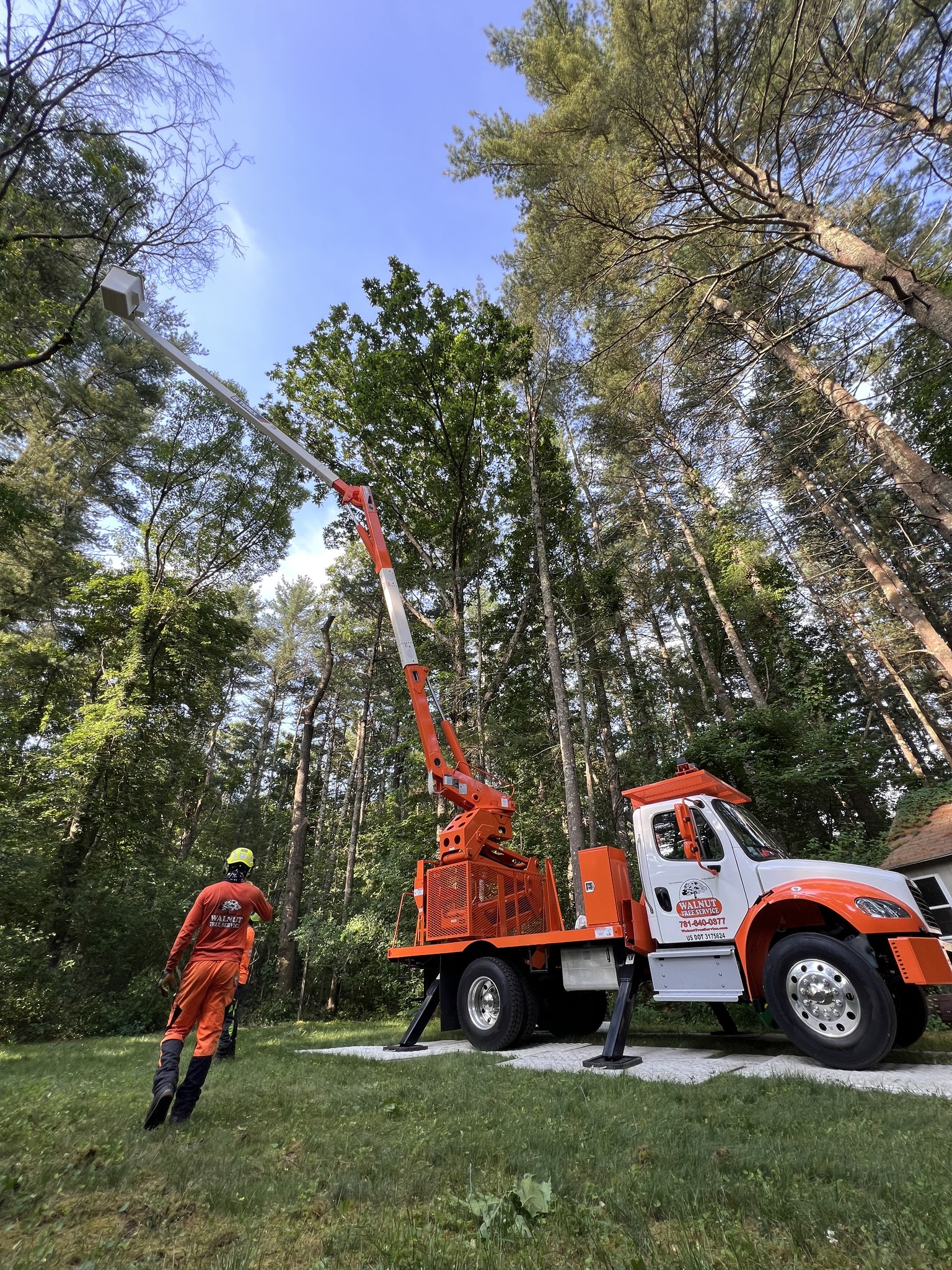 Tree Removal Services in Halifax, MA
Our team at Walnut Tree Service is happy to be able to offer our wide array of tree removal services to the Halifax, MA community! These are our main services:
Crane-Assisted Tree Removal Services in Halifax, MA
Is there a tall tree on your property causing an inconvenience? Our crane-assisted tree removal services can help property owners deal with tall trees that need to be cut down or pruned. No tree is out of reach when our cranes are present. 
Tree Pruning Services in Halifax, MA
Looking to enhance the look of your trees? Try our tree pruning services! Our team members can "prune" your trees to look like new again. When unwanted parts of a tree exist, allow our team to step in and rectify the situation. 
Storm Damage Recovery Services in Halifax, MA
When storms hit Massachusetts towns, the aftermath can lead to a messy situation. Storms in Massachusetts tend to knock trees, branches and leaves down. When you require assistance with storm damage recovery cleanup, our team is just a phone call away!