Whitman, MA Tree Removal Services
Whitman, MA is another town in Plymouth County you can often spot our team in. With over 15,000 residents and countless businesses, there is no shortage of trees in Whitman, MA. Our team is always ready to help out this community in a variety of ways!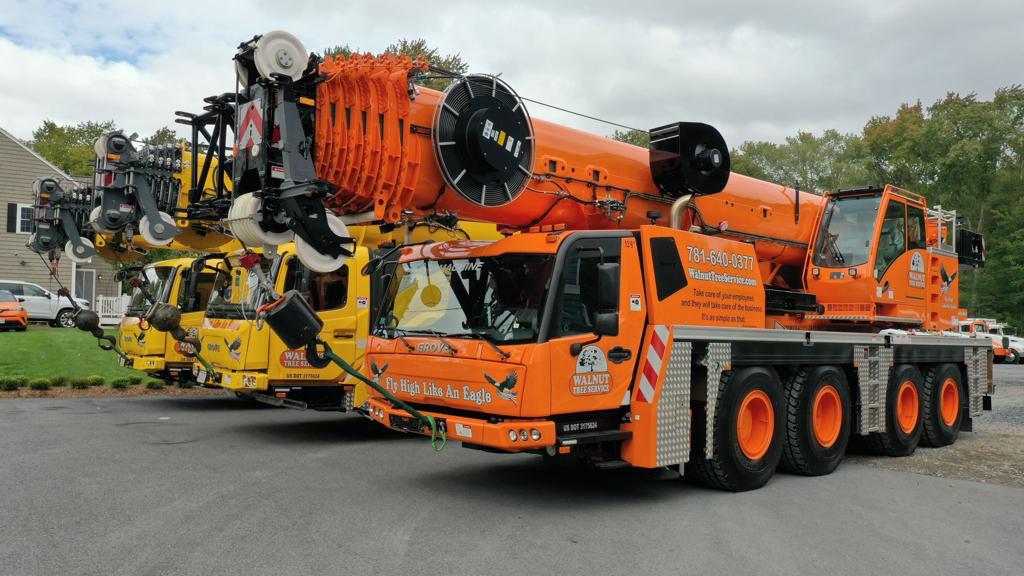 Tree Removal Services in Whitman, MA
Here are the five main services we can provide throughout Whitman, MA. 
Crane-Assisted Tree Removal Services in Whitman, MA
Our state of the art cranes allow us to handle any tree. No tree is out of reach when our cranes are in action. Not only do our cranes allow us to reach tall trees, they give us the ability to lift them around and place them in the proper spots. 
Tree Pruning Services in Whitman, MA
Want to keep a tree around but get rid of numerous branches? Tree pruning can extend the shelf life of your tree and make it healthier. On top of that. tree pruning can make your trees look more elegant and organized! At Walnut Tree Service, our tree pruning services are diligent, effective and efficient. 
Storm Damage Recovery Services in Whitman, MA
When storms strike a state like Massachusetts, trees can fall down and create an inconvenient environment. When this happens, our team can come in, remove fallen trees and aide with the storm damage recovery process. We are passionate about what we do and even more passionate about assisting our communities.